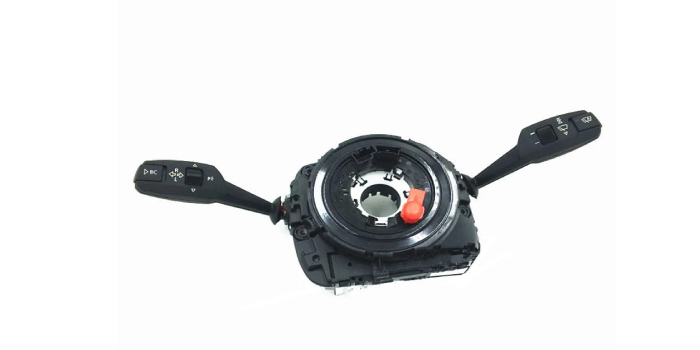 Column switches have been growing in popularity as they are now a MoT requirement. They are a high value product with excellent revenue potential for motor factors and garage technicians alike. Functions such as lighting and wipers play a key role in enhancing driver safety; if one function within the column switch is broken the whole unit will need to be replaced in line with the MoT test regulations. They are easy to fit and require no specific tools for installation.
replacement options
complete column modules
complete column modules incorporate the turn signal, wiper levers, and clock springs, with or without steering angle sensors. The steering angle sensor (sas) is a critical part of the electronic stability control (esc) system and measures the steering wheel position angle and rate of turn. a scan tool can be used to obtain this data in degrees. The sas is located in a sensor cluster in the steering column.
Get Free Quote

703 939 9933
The number of top column module functions is increasing nowadays and more vehicle functions are being integrated into an individual column switch to form one integrated system. individual column switches have the latest innovative functions such as active electronics with sas in one integrated system for safer driving.
individual column switches
A wide range of single and combined replacement switches are available for passenger cars and lcvs.
clockspring
The clockspring for single and combined switches supports the connection between the steering wheel functions and the vehicle's electrical system; it is generally located between the steering wheel and the steering column. Depending on the vehicle's specification, a clockspring can be either fully integrated on a complete module, or offered as a single unit with or without the sas.
failure points
all column switches should be replaced like for like, they cannot be retrofitted.
common reasons for a column switch failure are:
• electrical malfunction
• environmental stress such as temperature variations and uv radiation
• connection failure
• mechanical pressure by the driver unnecessarily forcing the switches, causing them to snap
Get Free Quote

703 939 9933