What Is a Deck Lid (or) Trunk Lid on a Car?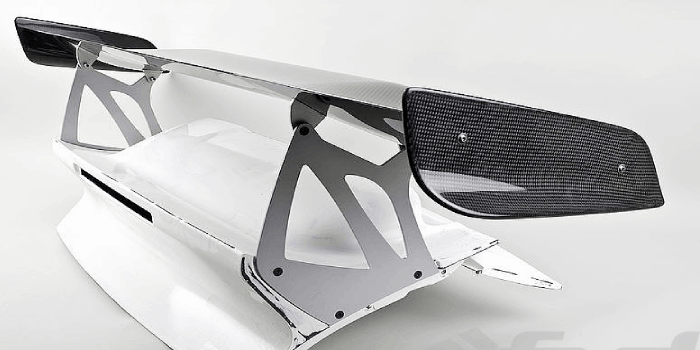 What is DeckLid ?
Deck lids are hinged on the rear, with a small lip on top that opens just enough that someone could slide their hand in. This makes them the most compact of the two options, and the most suitable for fitting into smaller parking spaces in cities or competing in drag races. However, they also have a couple of disadvantages that you should be aware of. First and foremost, they can only be operated by an adult. Because they open on the rear instead of the front, it's pretty much impossible for a child to get his or her fingers inside and open them up.
A deck lid is another terminology that refers to the trunk lid of the vehicle. Deck lid panels are commonly decorated in the auto parts community.
Deck lids only refer to the upper part of the trunk. The part of the deck lid that catches the latch, is referred to as the deck lid panel. The panel generally holds the vehicle's emblem and is displayed as a design different from the rest of the trunk body.
Some deck lid panels include the use of glossier paints or emblem deletes. The price range on an aftermarket deck lid panel ranges depending on the vehicle type.
Get Free Quote

703 939 9933
If you're looking for a new car, one of the first questions to ask is whether a deck lid or trunk lid is better. They both have their advantages and disadvantages, so it can be tough to pick out which option might be best for you. That's why we've put together this post to help you decide!
This post will explore the differences between deck lids and trunk lids - what they are, how they work, and which type might be right for you. Read on before you make your choice!
Used Deck Lid For Sale
We have a wide inventory of used deck lids at an affordable price. Buying a used deck lid saves you money than buying a new one. We are providing the best quality of used parts in the market. One of the biggest challenges in the used car industry is that people are reluctant to buy used cars that are old or out of style. We are supplying used auto parts that are in great fashion. Get in touch with us and see how you can save money. We are offering a professional service and the best quality products to the buyers. We are selling used deck lids at an affordable price.
Get Free Quote

703 939 9933