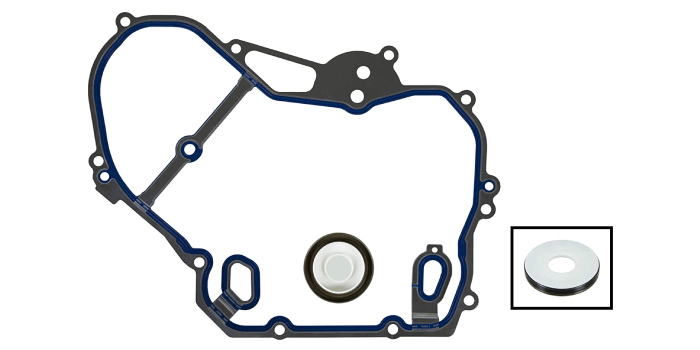 Overview
The Timing cover/Timing belt cover is an important piece of equipment made to guard the timing chain of your vehicle from debris, dirt, and grit. The timing chain or belt of your vehicle controls the spinning of the crankshaft and camshafts in the internal ignition engine. As long as the camshafts are rotating, the engine's regulators are opened and closed in coordinated movement with each cylinder's intake and exhaust strokes.
Each vehicle engine contains a timing belt which has a timing cover. Timing belt cover has multi functions. The main purpose of timing belt cover is to protect timing belt from road debris. Debris can be a reason teeth are broken and can push it off the pulley which can damage car engines.
The estimated lifespan of a timing belt is between 60,000 and 1,00,000 miles. Timing belt cover is responsible for keeping timing belt strong and protecting for smooth operation. Timing cover/ timing belt cover is made of metal or plastic and works in association with timing cover gasket that prevents oil leakage onto the surface.
Get Free Quote

703 939 9933