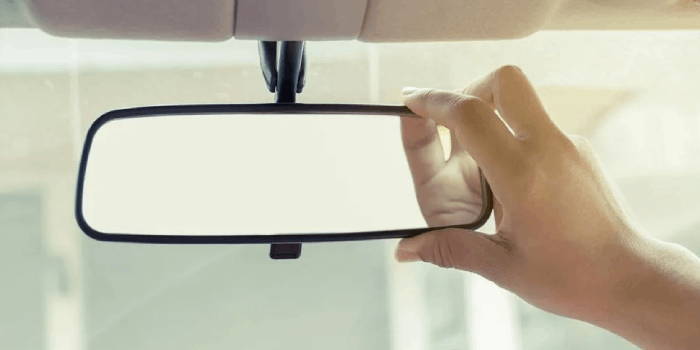 A rear-view mirror (or rearview mirror) is a flat mirror in automobiles and other vehicles, designed to allow the driver to see rearward through the vehicle's rear window (rear windshield).
In cars, the rear-view mirror is usually affixed to the top of the windshield on a double-swivel mount allowing it to be adjusted to suit the height and viewing angle of any driver and to swing harmlessly out of the way if impacted by a vehicle occupant in a collision.
A prismatic rear-view mirror—sometimes called a "day/night mirror"—can be tilted to reduce the brightness and glare of lights, mostly for high-beam headlights of vehicles behind which would otherwise be reflected directly into the driver's eyes at night. This type of mirror is made of a piece of glass that is wedge-shaped in cross-section—its front and rear surfaces are not parallel.
Get Free Quote

703 939 9933