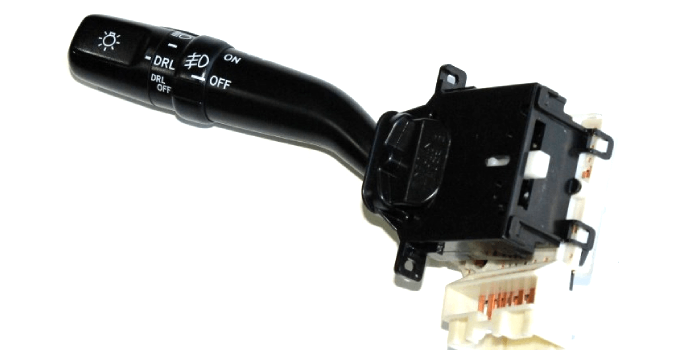 An automotive headlight switch is used to control the aspects of the headlight system and is located on the left side of the dash or on the left side control arm (turn signal lever).
Most newer cars have an additional auto option which uses a light sensor somewhere on the upper dashboard that turns the headlights on automatically. Some headlights stay on temporarily after the vehicle has been exited, this feature is designed for the convenience of light outside the vehicle to help navigate around the vehicle at night.
DRL systems are separate from the headlights which are similar in operation except the DRL system is used to make the vehicle more apparent to other drivers as a safety feature and does not activate the running lights. The following is a step by step guide on how the various features of a headlight switch works.
Manual headlight controls are executed by the driver or the body control computer auto is selected. The first position on a headlight switch is the running light illumination, this position is used to power up the running light system only.
Get Free Quote

703 939 9933